Laurel Park
Free Picks
Here are our free Laurel Park tips for today. For our full tipsheet with 4-6 picks per race, BEST BETS and exacta/trifecta recommendations please visit our DOWNLOAD TIP SHEETS page.
Laurel Park is an American thoroughbred racetrack located just outside Laurel, Maryland which opened in 1911. The track is ?1 ¹/8 miles in circumference. Its name was changed to "Laurel Race Course" for several decades until returning to the "Laurel Park" designation in 1994.
Laurel Park

Tipsheet Results
For Laurel Park our BEST BETS have been in the money % of the time (on average).
* Results are entered automatically via an XML feed provided by a third party. Every effort is made to ensure their accuracy, but errors may occur. If you see a possible error in our result tabulation, please contact tips@guaranteedtipsheet.com to have it manually reviewed and corrected if necessary.
** Best Bets percentage represents the average number of times our horse picked as a BEST BET finished in the top 3 (W/P/S) where the horse was not scratched.
Get Our Premium Horse Racing Picks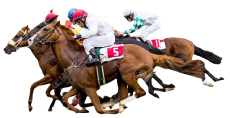 Unlimited Tracks
Starting At $10!
BUY NOW!
100%

Money
Back if you don't win!
HOTTEST TRACKS
OVER THE PAST 14 Days
* Average Payout Per Race Date