Unlike other tipsheets that are based solely on computer stats, our horse racing picks combine past performances with good old-fashioned intuition and each race is hand-picked by our expert handicapper. Guaranteed.
Recent Winning Tipsheet Results
These are a few of our recent winning tipsheet payouts at various tracks around the country. See our full history.
Total Yesterday:
$3,198.50
Best Bets: in the money
66.67%
Week To Date:
$117,126.98
Month To Date:
$271,958.48
Get Our Premium Horse Racing Picks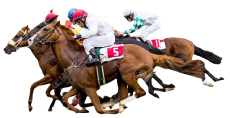 Unlimited Tracks
Starting At $10!
BUY NOW!
100%

Money
Back if you don't win!
HOTTEST TRACKS
PAST 14 DAYS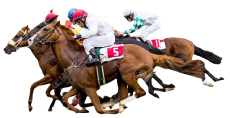 * Average Payout Per Race Date
From our horse racing tips handicapper...
Wondering the best way to play our picks? Get our 70-PAGE WAGERING GUIDE that features multiple real-world examples and scenarios, betting advice on our BEST BETS, tipsheets and much more. Any user with a valid PRO bulk subscription may get the guide for FREE from our download page. We have AQUEDUCT PICKS, GULFSTREAM PARK PICKS and more.